About Me and My Life's Work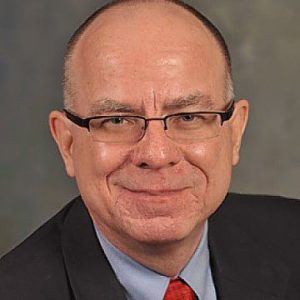 My career in the not-for-profit world has spanned nearly forty years; working in nonprofit management, association leadership, and in online higher education. Though I have worked in different aspects of the nonprofit world, my focus has been consistent – working with under-resourced people, especially the homeless and the addicted. For the last twenty years, I've been equipping and training people to serve these populations.
After eight years with City Vision University,  in April 2015 I retired as Chief Academic Officer to become full-time CEO of Connecting for Good, a Kansas City area nonprofit I established in 2011. It is now part of the PCs for People network. This organization is closing the Digital Divide by providing low-income families with inexpensive refurbished PCs, digital life skills training, community technology centers, and wireless Internet connectivity.  This work led to an invitation to work at the Washington, DC headquarters of the US Department of Housing & Urban Development. There, I managed ConnectHome, an Obama administration initiative to bring Internet resources to families in federally-funded housing in thirty-eight cities across America.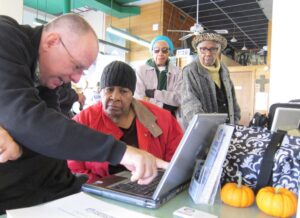 When my time of service in DC ended in 2016, I returned to Kansas City to serve as Executive Director of Footprints, Inc., an inner city transitional residence for homeless veterans.  The organization also offers a recovery community center, an outpatient treatment program, and a home for women in recovery from substance use disorders. In January 2020, I became Chief Operating Officer of Healing House, an organization founded in 2003 that provides recovery housing to nearly 200 men and women in fourteen facilities in Kansas City's Northeast neighborhoods.
In 1998, I founded Rescue  College which is now called, City Vision University, an accredited online institution of higher learning. Besides growing program and donor revenue, I recruited and supervised adjunct faculty members, oversaw curriculum development, coordinated partnerships with national organizations, and worked with web engineers to ensure the quality of the online learning experience. I led the process of obtaining DEAC accreditation and participation in federal student aid programs. The university currently offers bachelor's degree completion programs in Urban Missions, Addiction Studies, and Nonprofit Management. A graduate degree in Technology and Ministry is also offered.
Previously, I spent 17 years as Director of Education for the Association of Gospel Rescue Missions. Founded in 1913, AGRM is a network of 300 organizations that help the homeless in cities throughout North America. During my tenure, I founded Rescue College (now City Vision University). I also coordinated and upgraded the association's certification program for rescue missions and managed training and events. I spent much time consulting with rescue mission leaders in the areas of management, fundraising and development of effective residential recovery programs.   During my time with the AGRM, I was particularly gratified to help member rescue missions more broadly accept a therapeutic approach to helping addicts.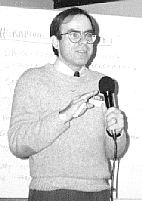 Before that I spent 10 years as the founding director of New Creation Center, a licensed residential addiction treatment facility for indigent men with an outpatient counseling program for the chemically dependent and their family members. I developed effective counseling programs, recruited and supervised a professional staff, and obtained state licensing. I also implemented a fundraising program that included direct mail, special events, personal solicitation, foundation support, and organized capital campaigns for procurement and expansion of the program's facilities.
I have also worked as a consultant with a web development firm specializing in nonprofits and have served as a board member for various not-for-profit organizations.
Hear how I came to know God in this 1992 "Unshackled" radio drama from Pacific Garden Mission.
See also Coaching Services, Consulting Projects, Professional Career and Recommendations