Defining Goals for Recovery Programs (audio)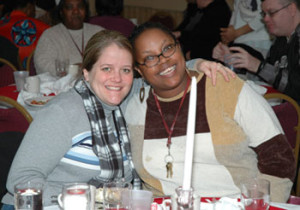 In light of the opportunities and limitations of the rescue mission setting, just what is realistic in terms of providing effective recovery-oriented services?  In this session Michael outlines the most important components necessary to provide a comprehensive approach to helping those who suffer from substance use disorders to develop a personal program of sobriety and spiritual growth.

See Guide to Effective Rescue Mission Recovery Programs for documentation related to this lecture.
Recorded at the 1992 AGRM Central District Training Institute, Akron OH